International Cat Day: These Are the Most Popular Cat Names of 2021
Move over, Felix — there's a new top cat (name) in town.
Chances are, you'll know one of the three million people who welcomed a pet into their lives over the last year. Puppies were attractive in lockdown but data from Republic of Cats can reveal that searches for 'adopt a cat' have doubled in the last 30 days (+121%). 
So if you're looking for a name inspiration we've got you covered with the UK's most popular cat names for 2021. Just like baby names, popular cat names change with the trends — will you go for a classic like Felix, or will you name your new fur potato after a favorite book or movie character?
Dog days are over - these are the UK's most popular cat names of 2021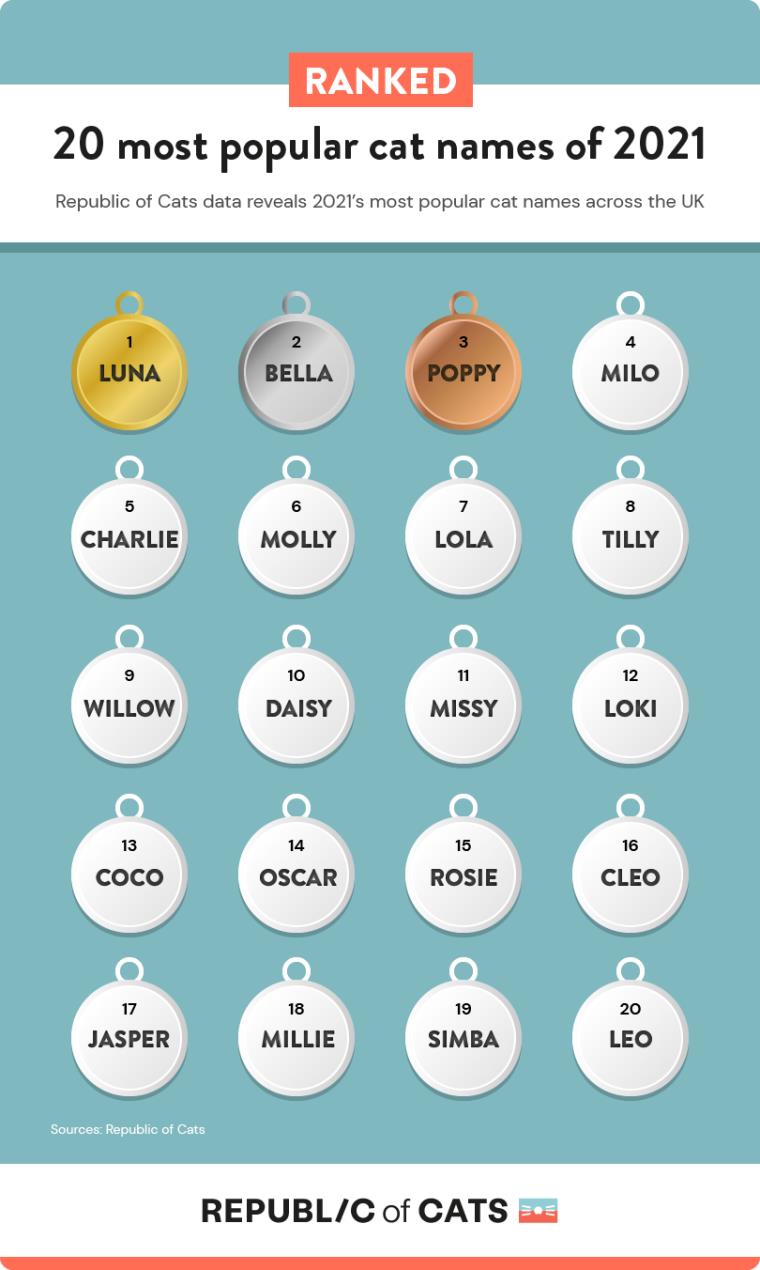 Classic names like Luna and Bella are still among the top cat names, as are common human names like Charlie. Monikers inspired by ancient mythology like Loki have surged in popularity. Others draw inspiration from classic movies, like "Simba" from "The Lion King."
What are the most popular cat names in your area? Can you spot your kitty on the list?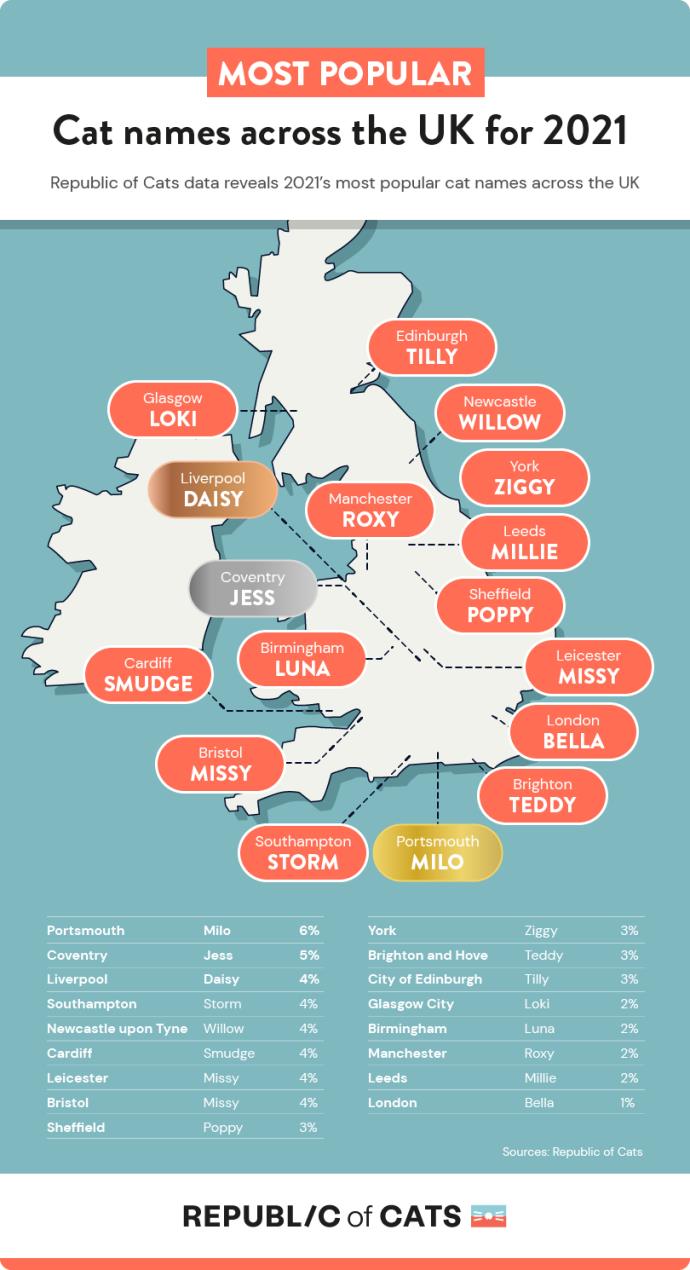 Three of the weirdest cat names of 2021
Even though cat names like Luna and Bella are top of the table, some of the stranger monikers that cat owners have been preferring. Some of the most popular cat names in 2021 have been inspired by human names and pop culture. 
Khaleesi - 6 cats
This name is a royal title from the hit TV show Game of Thrones and it means "queen". Character Daenerys Targaryen received the title when she married Khal Drogo, leader of the Dothraki clan. Six cats have been crowned with this Royal moniker 
Cleocatra - 2 cats
A play on words, this name of Greek origin has been given to 3 cats this year by owners with a penchant for puns.   
Cardi B - 1 cat
This cat's owner has let their musical preferences influence their pets name. The chart-topping American rapper was an inspiration. 
Methodology: Data based on cats registered with Republic of Cats food subscription between 1st January 2021 and 1st August 2021.